About Us
The Company
American Ultraviolet® has manufactured effective UVC Germicidal Fixtures for homeowners and businesses since 1960 - 44+ years longer than all others. Close to 100,000 of these UV-C fixtures are safely operating in homes, hospitals, laboratories, clean rooms, doctors′ offices, commercial buildings, and manufacturing plants throughout the world - any place a concern for clean air, water and/or surfaces exists.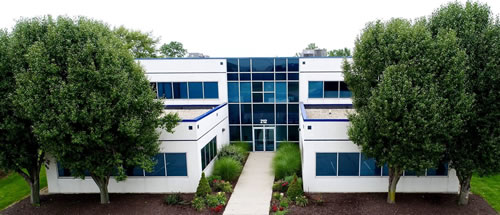 American Ultraviolet's focus has always been, and will always be, purely on ultraviolet technology. Our goal is to provide the highest quality ultraviolet equipment at a fair price. We maintain a full staff of engineers dedicated to UV technology, and also house our own sheet metal fabrication in our Indiana manufacturing facility. This combination allows American Ultraviolet to manufacture consistent, and always high-quality standard equipment. American Ultraviolet® is the clear leader in UV technology, and remains committed to providing the highest quality equipment at a fair price.
The Results
Ultraviolet light has been safely used to sanitize air, water and surfaces for 90+ years. 
The Environmental Protection Agency states:
   • 90% of colds are caught indoors 
   • Air inside your home can be 70 times more polluted than outdoor air
No wonder people suffer from persistent colds, asthma, allergies and more, despite desperate attempts to dust more often, keep windows closed, and clean bedding, clothing, carpeting and furniture more frequently. Ductwork is simply full of airborne germs that cause many of these conditions, so you need a system that kills the germs before they're blown past the furnace or air conditioning filter and circulate throughout your home. 
Residential UV-C germicidal systems from American Ultraviolet are efficient, economical, and easily installed inside your HVAC unit, ideally by a certified HVAC contractor. By treating air that passes through your HVAC unit with ultraviolet light, you will reduce, or even eliminate, DNA-based airborne contaminants (bacteria, viruses, mold spores, yeast, protozoa), and have much healthier air to breathe. You'll also help prevent the spread of the common cold and other airborne infections. Tens of thousands of systems have been installed in residences nationwide, and, because they're so effective at purifying indoor air, it is predicted that almost every residence will eventually have one.
The Products 
American Ultraviolet® UVC Germicidal Fixtures, including the Eliminator™, Sapphire™, AQ Series, and UVC Blade, feature the highest High Output (HO) Lamps, which provide even greater efficiency than lamps other companies offer. These lamps will not lose as much germicidal energy when temperatures fall within the HVAC system, enabling them to kill more mold and bacteria across a wider temperature and air velocity range than all others. 
Ultraviolet Germicidal Fixtures from American Ultraviolet also:
   •  Resist moisture, which prevents corrosion on lamp ends and electrical connections that can shorten lamp life
   •  Do not produce ozone, fumes or other secondary contaminates
   •  Operate continuously at maximum efficiency, without need for constant adjustment
   •  Withstand hazardous HVAC conditions while providing higher kill ratios over a broader range of microbes
   •  Prolong the life of HVAC systems, while helping to maintain system efficiency
   •  Contain lamps that offer a two-year guarantee (18,000 hours) of operation with only  20% decrease in output over the two years
   •  Include "Green" lamps that contain ≤ 8mg of mercury
   •  Feature patent pending lamps that are the easiest to install and replace
   •  Can be used in unique custom in-duct and coil installations, for example, when very high volume airflow situations exist
   •  Can be ordered with indicator lamps that notify you when the lamp life has expired
   •  Are very easy to maintain - simply wipe down with a damp cloth – no additional  maintenance is necessary
   •  Are manufactured in the USA, and come factory assembled and tested
UV Germicidal Systems from American Ultraviolet reduce, and even eliminate, unwelcome airborne bacteria inside your home and help prevent the common cold, and flu, and asthma, and allergies, and eye, sinus and skin irritation, and fatigue, headaches, nausea, chicken pox, measles, bronchitis and much more.